There is a sight called orgjunkie.com, and she has an organizing theme for each month. November's theme is the laundry room, and it was on my list of things to do as well, so that motivated me to get started. The laundry room tends to be a dump all room where if we have something that needs fixing, or have something that we need to put somewhere else, it gets stuffed in the laundry room. To the right are the washer and dryer, and on the left is a counter and cupboards. Here is a before picture. It is at its worst.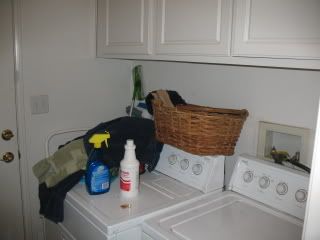 I organized all of the cupboards, put craft stuff in boxes with labels, brought some extra craft stuff from the office and put it above the cupboards in boxes, and I put in two shelves above the washer and dryer. I may even put some pictures up, but that will be later. At least it is all organized. Here are the afters.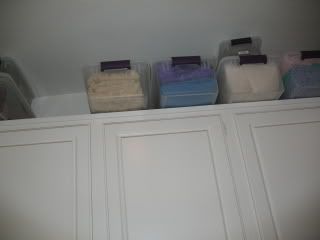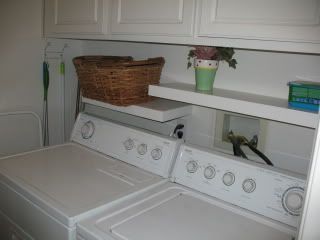 **** I often will link to things on Amazon. These are usually affiliate links that will pay me a couple of dollars if you happen to buy something while there.